The Wild Armor is one of Animal Jam's "event/special armor" . They were released on September 10 until 15. The armor set splits across jamaa, including:
Wild Helmet = Jam Mart Furniture for 1,000 gems (Members only)
Wild Amulet = Epic Wonders for 912 gems (all jammers)
Wild Armor = Shiveer Shoppe for 500 gems (Members only)
Wild Leg Armor = Medical Center for 450 gems (all jammers)
Wild Tail Feather = Basement of Secrets for 200 (members only)
Wild Helmet
A wild helmet looks similar to a elf helmet but just has other different features.
Wild Amulet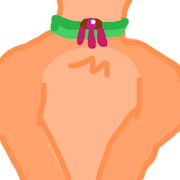 A wild amulet looks like a necklace with another brown thing that has magenta feathers coming out of it, in the brown thing, it looks like there is an orb representing the orb of the amulet.
Wild Armor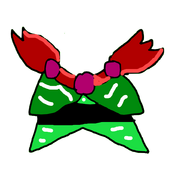 The Wild Armor looks like a green armor with a red silk surrounding it, the armor also have mini lime cloth under the armor protecting your body. In the armor there are 3 orbs instead of 1 since its the base or the middle. The orbs are stuck to the silk where the silk covers the rest of the orb like magnet.