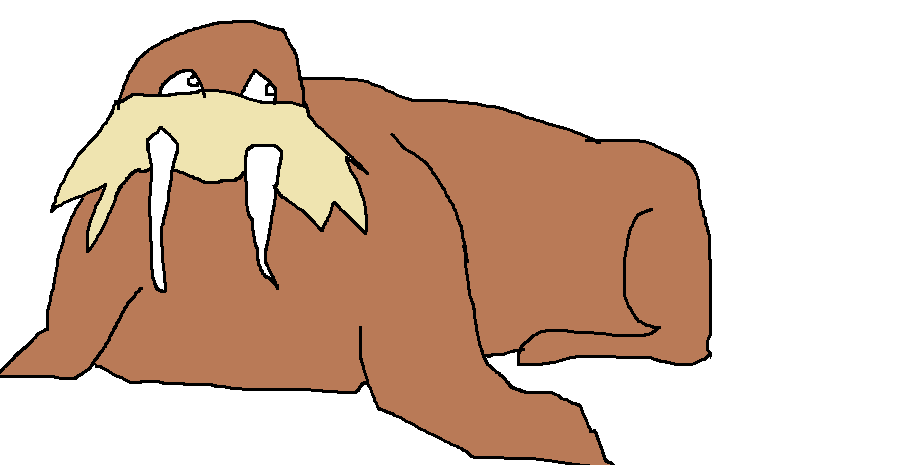 Walrus
It is a Members only animal, they can be bought for 1000 gems.
Appearance
It starts out with a dark brown body and wiry cream-colored facial hair. It is big, has sharp white tusks and looks menacing. It starts out with black semi-circle eyes and a default patter of a white stomach and white under the flippers.
Actions
Play: It pulls out a fake fish and eats it
Dance: Twirls it's mustache
Sits: It similar to a seal
Sleep: Curls up like a seal
WATER
Play: Spins a ball
Dance: does the wave
Pose: Rests with front flippers
Dive: Swims down
Swirls: Swims in circle
Trivia
Walrus is water and land animal.
Walruses are large animals
Second of the large water and land animals coming from a cold area, first being polar bear.
Alpha animal name is Jenkins.