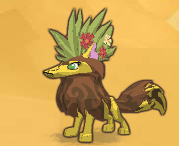 About me
Hello, <insert name here>! Welcome to my profile! I'm Babby, and I am a Chihuahua. Feel free to post on my message wall, but please be nice, because I'm really sensitive (Don't post if you're here to harass me, impersonate me, spam me, or make me lose friends, aka telling people not to be friends with me). Have a nice day! :)
My favorite pages
Favorite animals on Animal Jam
Literally everything dog-related, including the following:
Wolf
Arctic Wolf
Fox
Arctic Fox
Direwolf
Fennec Fox
Coyote
And many more. XD
Dislikes
Bullies
Losing friends (especially when someone tells someone else not to be friends with me, it's mean.)
Trolls
Homework
Being told "stop", "no", or "don't"
Spam
Being impersonated
Community content is available under
CC-BY-SA
unless otherwise noted.