Simon is the Snake Alpha. He is a wise snake that calms Greely's behavior and tries to make Sir Gilbert and Greely friends, but never will.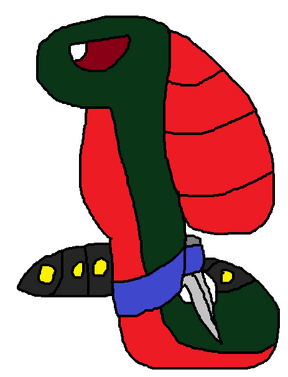 Trivia
He likes mice and has a habit of eating them.
He's likely the smartest alpha.
He wears tail armor and a sword.
He is dark green or pale green at times and his belly is colored red.
His friends call him Cobra or Sensei.