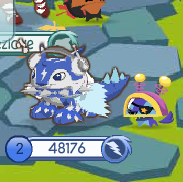 Pet Coyote is a members only land animal that costs 3 diamonds at the land Diamond Shop.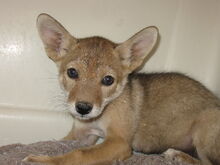 Appearance
Grayish brown to yellowish brown fur on top and whitish fur on its underparts. It has large triangular ears on the top of its head and a long, narrow muzzle. It has a black nose; yellow eyes; and a long, bushy tail.
Actions
Dance: shakes tail right to left with tongue sticking out.
Play: Chase it's tail.