The Pet Sand Cat is for all jammers and is purchase in the diamond shop costing 5 diamonds.
Appearance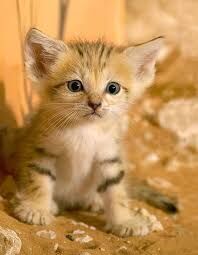 Much like the Fennec Fox, Sand Cats sport big furry pads between their toes to dance along the hot sand and over sized ears, which act like radiators to disperse heat.
Actions 
Dance: Does the Egypt dance.
Play: Plays around with yarn.