Octopus is for member-only sea animal. Is purchase in the diamond shop underwater.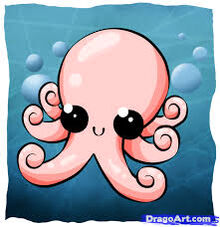 Appearance
This animal is dark-pink colored with a large, oval-shaped head and small, short tentacles. It has large, flat, black eyes and a light-pink underside with light-colored suction cups.
Actions
Dance: Disco Dance
Play: Juggles with shells
Trivia
It is one of the ideas on this wiki that is now canon.