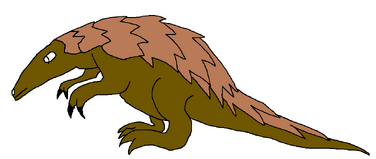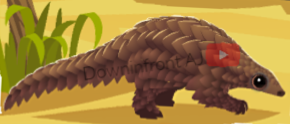 Pangolins are scaly, members only animals They cost 1,000 gems.
Appearance
Pangolins are medium sized mammals but, they have armored scales instead of fur. Default pangolins have blue eyes, brown scales for color 1, and a black nose for color 2.
Actions
Play: They dig a hole and then roll into the hole.
Dance: They roll up and bounce around
Sit: It's similar to Sandslash.
Hop: It hops like a raccoon
Sleep: Curls up into a scaly ball