Ghost Sheet is an all members Item available for "Night of the Phantoms"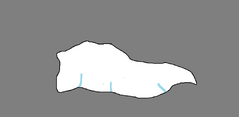 it's default is pure white and goes on the head, covering all parts except for head, and tail.
It is part of the Ghost Armor , Which would be bought in the Diamond Shop. The Ghost Set is the only armor that can be changed color.
Price: 3 Diamonds