The Caribou is a non member animal that costs 1,000 gems.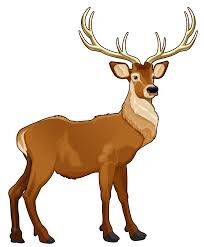 ACTION
Dance: Stomps left pair of feet while moving right pair of feet around.
Play: Catches apples falling from the sky.
Sleep: Sleeps like he's warming himself from the cold.
Hop: Does a rolling hop.
Sit: Like a Real-Life Reindeer.
Trivia
They have an animated short called "Who Stole My Horns?".