The Caracal is a members-only animal in Animal Jam. It costs 7,000 gems.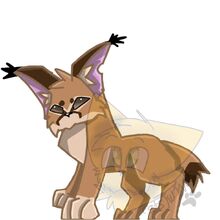 Actions
Play: A wind-up dog appears and the caracal gets scared, entering a fight with it.
Dance: It first does a headspin, then it plays on a imaginary guitar.
Sleep: It sleeps with their right pair of paws hiding on the head, while the ears are resting on the eyes.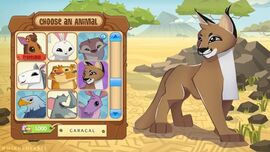 Hop: It hops in a 360° loop.

Sit: Like their real-life counterpart.